Product Description
LION SAFARI ALBUMS – FABRICS
These safari album fabrics are priced to include the fabric, album, and all customizations.  Please visit our store if you need any extra items, such as refill pages, or other accessories. The fabrics in this section are used to choose covers for Lion safari albums.  Check out our other animal prints because some of the mixed animal collages have lions in them as well.  Many of these are used only for post bound albums, where the fabric is separate from the back cover, such as the "framed" animal portraits.  We use a complimentary fabric for the rear cover of the album, as well as the inside covers. For the animal collage fabrics we wrap the chosen fabric around the whole album, and use a complimentary fabric inside.   We can also add inside pockets for the front or rear inside cover of your safari album. Many of these prints lend themselves for personalizing embroidery.  If you purchase refill pages with your customized album or scrapbook we will put them in the album while assembling it for you.
Ideas for "portrait" style fabrics for lion safari albums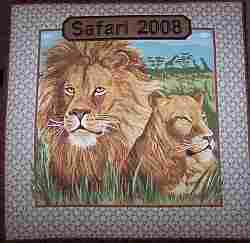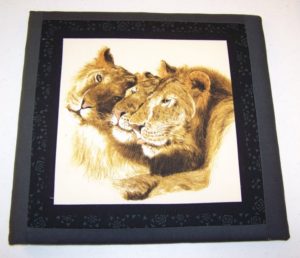 For these fabrics use post bound albums, preferably square shaped albums.
Other fabrics to use for lion safari albums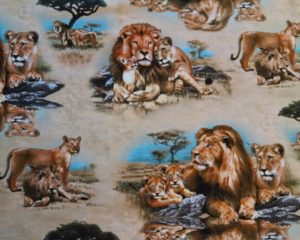 Save
Save