A little bit of history…
Some of you may have wondered just exactly how our little business of making customized photo albums for people got started. Just to introduce ourselves a bit more, and show you how our small family business has grown over the years, I thought I'd share some of our past.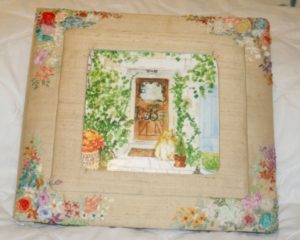 ______________________________________________________ _
How we came about.
My family has been customizing albums as gifts for family and friends for years. In fact, it got to a point that every friend knew what our
wedding gift
would be before they opened the box. I guess we got to be predictable. But, after so long a time, we decided to try our hand at building a website to see if anyone else out there was interested in a
customized album
. That was in 1999. In those days the majority of people liked lots of lace and ribbons and photo pockets on the covers and lots of padding in the cover. Over the years our customers have evolved new favorites. First we began offering very simple dupioni silk albums in gold, black, and white for anniversary and wedding albums.
These were so popular we started adding lace and organza overlays to add some variety. It was very surprising over the years to see trends develop. Now, mostly people want some decorative embroidery and no lace. Our silk ribbon flowers are a huge hit as well. You will notice some photos of our past albums and you can see the changes in people's tastes.
_______________________________________________________
Where are our customers?
Our first international order was shipped to the UK in about 1999. It was a very simple silk album for an anniversary gift. The silver dupioni silk was lovely as it was but we also had one of our jewelry making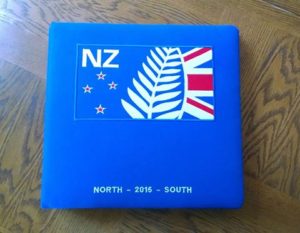 friends make 2 delicate silver hearts, entwined and we sewed that onto the cover. Unfortunately, in those days we didn't have digital cameras on our phones (can you b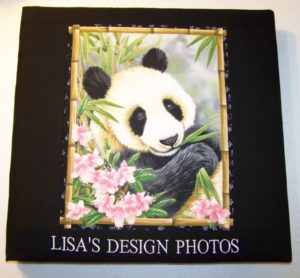 elieve it?) and so we got a very poor photo of the album. It is on our testimonials page if you'd care to look it up here.
Our customer was happy with her album and thus we began our international sales. We've by far shipped the majority of our non-USA albums to Canada. Following that is Australia. We have a customer in Australia who has purchased several of them with embroidery and/or animal prints on the covers to display her animal photography. We love repeat customers. We have shipped orders to many different countries around the world.
_______________________________________________________
What is our most popular type album? When we first designed our website it focused mainly on
baby albums,
wedding albums
and anniversary albums. Imagine how surprised we were when we found that these would eventually become less and less purchased and
that safari albums
and
scrapbooks
would zoom to the top of our list.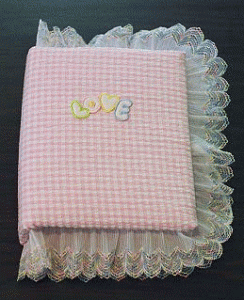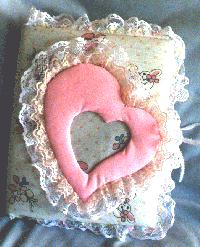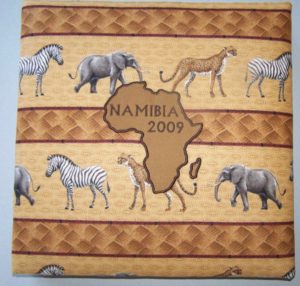 We have sold more safari / animal print albums and scrapbooks than all our other albums combined! So of course, we must always be on the look out for more and mo re unusual animal prints for people who want all their albums to be different. We have built up a huge stock of African animal print fabrics to give people choices. We later began creating safari albums with Africa maps appliqued with the names of nearly every country in the continent! Maps with different countries embroidered are really popular,
check out how many countries we have already digitized for customers by following this link!
_______________________________________________________
How did we begin personalizing?
When we first began getting requests for names and decorative stitches added to albums we had to find a supplier for embroidery. We went to a local business in our area that made children's clothing (Just Ducky) and they agreed to do a single embroidery job as needed occasionally. They weren't set up for that type thing, usually running embroidery designs by dozens for their stores. But it worked for a while. Then, as the requests came more rapidly, we decided to try and find a local person who could stitch up our custom covers. We found Susan, of Susan's Stitchery, who is a superb designer and meticulous at layouts. Sadly, she retired a while back, so we've since then been doing our own
embroidery in house
. We've purchased the machines as needed and are now set up to do fantastic designs of our own.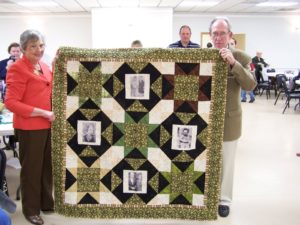 _______________________________________________________
What is in our future?
Because we are constantly changing and growing we have added a new feature to our website. Since photo albums and scrapbooks are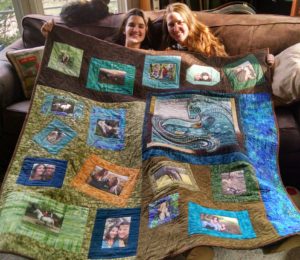 basically ways of preserving memories, we have added
Memory quilts
and
Memory Bears
to our product lineup. While it is a family business still, we pass the memory bear orders to my sister who has been making these for years now for families who have lost someone special. Using their clothing she creates the most fantastic stuffed bears for a hug-able memory. Since I also quilt, the next obvious step would be to make
Memory Quilts, using loved ones' clothing
. We have made many special quilts this way for people. Our most recent
memory quilts also included photo transfers of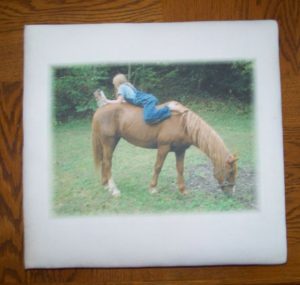 special memories to the front of the quilt
. We also offer photo transfers on album covers. If you have any special ideas you want us to explore for you –
please email us so we can discuss it with you. We love to grow and add paths to our journey.
______________________________________________________ _